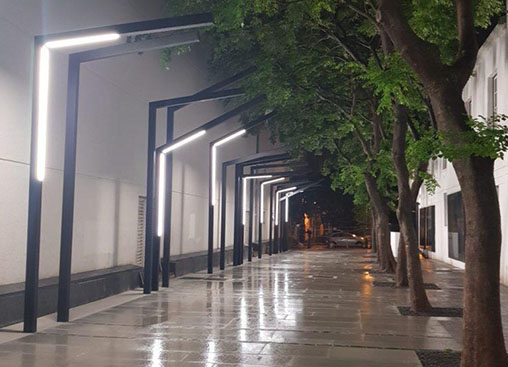 Get To Know Us A Bit Better
Falcus Manufacturing is a dynamic company which has been in operation since 2008. With an excess of 30 year's experience in the steel industry. Our dedicated team has a wealth of knowledge in the designing and manufacturing of streetlight poles, decorative streetlight furniture, solar poles, brackets, etc.
Falcus Manufacturing is a totally diversified company, which caters for your specific requirements. We pride ourselves in quality products with exceptional good delivery times. We offer our clients customized solutions and offer services ranging from CAD drawings for presentation and comprehensive design calculations. We have a very good relationship with the Country's leading light manufacturers and can assist you in solutions to your lighting requirements.
We have strict quality measures in place and our poles are designed in accordance with SANS 0225.
All poles are manufactured using structural steel, grade S355 conforming to SANS 657-1.
All items manufactured are Hot Dip Galvanised in accordance with SANS 121.
For a more decorative and elegant look, a powder coated finish is an alternative option after galvanizing.
Get in touch with us now for any enquiries or quotations.
You have questions? We have answers.